Omaha's USA BMX Sanctioned Track
Omaha BMX is 15 years in the making. Over its lifetime the track has received numerous updates and upgrades. During the last 15 years the track has hosted numerous events, including hosting the USA BMX's Midwest National in the fall of 2020.
Thanks to the work of numerous volunteers and generous sponsors we've been able to bring BMX to Omaha – interested in becoming a volunteer or sponsor? Contact us today! 
Check out our calendar to see upcoming events.
Location Details
Hefflinger Park (Northwest corner)
11111 W Maple Rd
Omaha, NE 68164
Staging

Aka the "back of the hill". This is where racers line up in their "moto" waiting for their shot at a little BMX glory.
Starting Gate

About 24 feet and 8 lanes wide. Racers start from their assigned gate ready and watching for the light to go and the gate to drop.
Starting Hill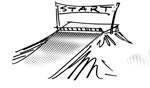 The starting hill is designed to give every rider speed at the beginning of the race. Omaha's starting hill is a 30′ decline. 
Straights

Straights are everything between the turns. They'd be a straight line to the winner's circle if it weren't for all those obstacles along the way.
Berm Turns

Around each of the three turns at Omaha BMX are 180s. Taking the fastest line around a turn can move you from almost last to fast out in front.
Rhythm Section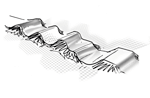 Like the name says. This combination of jumps on the third straight at Omaha BMX isn't about size but rather all about timing and your "flow".
Finish Line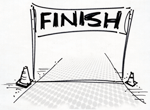 Where the fast times and fun ends. Until you do it again – get a top three finish in a main event and you'll get a trophy on race night.
DOUBLE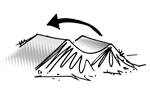 The classic BMX jump. Two hills spaced just enough apart to make the air the fastest line to success if you can.
Step Up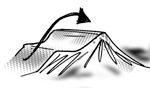 A short hill followed immediately by a taller hill. Jump up to jump out front!
Step down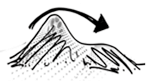 A tall hill followed immediately by a smaller hill. Push down to push your speed!
Roller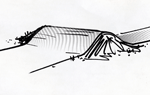 A small hill. But they can come at you one, two, three, four at a time or more.
Table top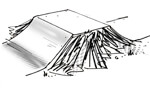 A flat top jump good for learning to catch air and pose for the crowd!

Omaha BMX is a 501(3)C & USA BMX Sanctioned Track